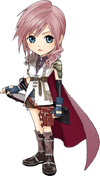 Tueur de Blocks
Messages: 455
Inscription: 31 Juil 2007, 02:49
Localisation: United States Central Time Zone
Edit: The Poll has been changed to reflect the path the new version of this story will take after I've started making my changes. due to characters being removed from the story any votes cast before I've gotten to at least the appearance of the new character will become void as the poll will be reset again at that point. but do feel free to vote anyway until then the new character makes his appearance. Also I don't know what I'm going to do about the length of this thread once I replace my old chapters with the new ones as I doubt the finished product will be as long. Hopefully there's only 40 or so chapters this time around instead of what 76? 77? I still cant believe I had the time much less the patience to write a story this long

Chapter 1 The Strange Dream

Sara is in her dorm room sleeping and having a weird dream. When one of her roommates screams and wakes her and everyone else in the dorm room up.

Sara: What was that?

Atilea: Aelita screaming.

Aelita: Shut up.

Atilea: Well it's true.

Athena: At least Glim isn't crying tonight.

Glim: Waaaaaaaaaaaaaaaaaaaaaaaaaaaaaaaaaaaaaaa

Athena: Never mind

Amanda: I'll take care of it.

Glim: Goo! (Flies up and lands on Amanda's head)

Amanda: Never mind.

Glim: Nevewr mind.

Amanda: Glim Did you just say your first words?

Glim: No (looks around)

Amanda: Glimmer!

Glim: Ok I did just don't use my real name any more.

Amanda: I'm going back to bed. (Lays down)

Glim: Me too.

Aelita and Atilea: Us too (both lay down)

After everyone is asleep except Sara and Athena this happens.

Athena: What's wrong.

Sara: Nothing.

Athena: You had that same dream didn't you?

Sara: yes but it was different this time.

Athena: How was it different? Did the people in your dream not pass out?

Sara: They did pass out.

Athena: Different order?

Sara: No it was the same order.

Athena: Then what was it?

Sara: A big red dot appeared at the end of the dream.

Athena: That's weird.

Sara: I think it might have changed into something else if I had been asleep just a few sconds longer.
Dernière édition par
DragonGirl
le 28 Juil 2012, 04:00, édité 2 fois.
.....Yay ... just yay