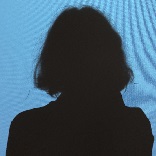 Jeune Lyokophile
Messages: 186
Inscription: 05 Avr 2012, 02:22
Okay, from here until the release of my next book, I will be posting these little bits of info about certain characters and things.I will also be posting ideas that I've had to see if you like them.This is the info about the Main Character, Brandon.

Avatar info:
So, if you've read my story, you'll know about Brandon's Avatar on Lyoko. The first form is:

A yellow ninja outfit.

The Second form is:

A karate shirt with a black belt and baggy jeans with a hole at the knees (both sides)

Moving on, Something you could not possibly know about him, is that he has a necklace!Why is it so important?You'll understand in my next story.

So, you probably are wondering (on the topics of looks) what he looks like in the real world.Here it is:

Blonde hair that reaches the back of his neck.
A blue shirt.
A red jacket with black stripes.
blue shorts.
black and green shoes.

I hope you liked this little information that I gave you!