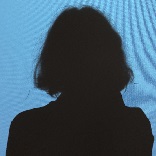 Jeune Lyokophile
Messages: 186
Inscription: 05 Avr 2012, 02:22
Okay, so I decided to release it way earlier because, well, just because.So, here it is!

~Brandon and Westin are walking out of the movie theater~

Westin: That was the best movie ever!

Brandon: I liked the first one better.(Brandon's phone rings)Hello?

Jeremie: (on the phone) X.A.N.A has launched and attack!

Brandon: Okay, well I can't help right now!

Jeremie: Why not?

Brandon: Because I'm hanging out with Westin.

Jeremie: But this is an emergency!X.A.N.A is deleting every piece of data off of every computer!

Brandon: Okay, I'll see what I can do.(Hangs up the phone)Let's go back to Kadic.

Westin: Okay.

~In Brandon and Westin's room.~

Brandon: Now that no one is here, let's see what I can do.(Presses a button on his watch.)

Watch: Supercomputer activated.

Brandon: (Types in, "Delay Virtualize Brandon" and presses a button)

Watch: 5...4...3...2...1...Transfer Brandon...

Brandon: Let's hope this works!(Disappears and reappears in a scanner at the factory)

Watch: Scanner Brandon...Virtualization!

~On Lyoko in the Desert Sector~

Ulrich: (Sees Brandon being virtualized) Finally!!

Brandon: Shut up!

Ulrich: (Gets hit by a megatank blast) Oh no!

Aelita: Let's go!

Aelita, Brandon, Odd, and Yumi run to the tower.

Brandon: After you.

Aelita: (Goes in the tower then deactivates it.)

Jeremie: Can anyone explain to me how Brandon's on Lyoko?

Ulrich: You mean you didn't virtualize him?

Jeremie: No.

Brandon: I'll explain later.

I know it was probably boring but what kind of book is exciting straight in the first Chapter?
Dernière édition par
sixthwarrior
le 09 Nov 2013, 21:04, édité 5 fois.