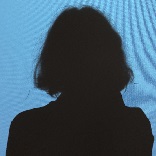 Jeune Lyokophile
Messages: 186
Inscription: 05 Avr 2012, 02:22
Jeremie:(walks up to the group) Morning everybody.
Rest of gang:Mornin.
Aelita:Wanna get some breakfast?
Group:Sure.
Odd:I'm starving!!!

Group:(Starts walking, but some kid accidentley runs into Jeremie.)
Boy:(Kinda've scared) Sorry!
Ulrich: Watch where your goin kid!!

Jeremie:Ulrich! It was a accident!!!!!
Boy:I'm Brandon.
Gang(except for Ulrich):Hi!
Jeremie's laptop starts beeping
Jeremie:(Whispering)Activated tower!Let's go!
Brandon:Can I play?
Yumi:What's that?(point to the sky)
Brandon:(looks)
Group runs away.
Brandon:(turns around)Oh...Bye!
Dernière édition par
sixthwarrior
le 30 Oct 2013, 00:37, édité 11 fois.