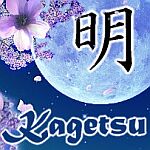 Chasseur de Frolions
Messages: 381
Inscription: 28 Juin 2004, 03:08
Premiers Mondays @ 7:00pm June 4th on Cartoon Network
Nerdcorp
Where high-flying, death-defying, no-crying adventure is the order of business!
Here on Atmos, thousands of jaw-dropping, eye-popping islands of rock called TERRAS shoot up from the clouds, each housing strange creatures and even weirder societies. Their only defense against an evil empire are squadrons of fearless SKY KNIGHTS, who patrol the roadways and the skyways, shifting gears from easy rider to easy glider!
No Sky Knight squad was more legendary than the STORM HAWKS—but that was before the dark forces of CYCLONIA put them out of commission. Now, five mismatched teens and their strange, furry sidekick have taken their quest, their gear and their name—and will send anyone who dares try and clip their wings into a serious tailspin!
Armed with high-octane transforming flying motorcycles, these punks are dog-fighting some of the nastiest villains ever to hit the skies. T oo young to have fear (or a pilot's license), the new Storm Hawks are burning rubber and cracking rudders on an adventure that will take your breath away... or just make you lose your lunch! From the tubular waves of Tropica to the snow-peaked mountains of Blizzaris, who knew that a dangerous quest could be this much fun!
52 x 1/2 hour Episodes
I never expect much from a "kids on machines" show, but this surprised me. The animation reminded me of Dragon Booster but a little brighter. My only complaint is that I had to look very closely and wait for the voice to tell which were girls. Way too thin. At this point the story is a little weak but has time to improve. The character design is interesting and the facial expressions and movement, especially the fights, is very good. The humour and character voices and personalities are great. The villain being a girl and not some prissy idiot is a nice feature. She seems very sinister.
I think I'm going to like this alot.
Storm Hawks is a new 3D animated adventure. The world of Atmos is perched high on towers of rock called terras and defended from evil forces by Sky Knights riding machines that convert from wheels to wings.
A teen Sky Knight and his friends form a squadron as the Storm Hawks, a once legendary team that was destroyed by the Dark Ace. They now must prove themselves worthy and defend Atmos from the evil forces of Cylonia
Sam Vincent - Aerrow/Dark Ace
Matt Hill - Finn
Chiara Zanni - Piper
Scott McNeil - Stork/Repton/Luegy/Advisor
Colin Murdock - Junko/Registrar/Snipe
Brian Drummond - Carver/Gull
Lenore Zann - Master Cyclonis
Cathy Weseluck - Ravess
Nicole Oliver - Starling
Robert Buckley - music
Posted by ImKagetsu, 05/25/2007 10:53pm