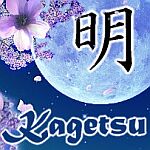 Chasseur de Frolions
Messages: 381
Inscription: 28 Juin 2004, 03:08
KageSama a écrit:Reruns.

However, I can't complain. It was TeddyGodzilla.

What aggravates me is apparently there are several shows per season that aren't being shown in America. They're also not going to be available on the American DVDs either.

Highly disappointing. . .
From last I'd heard in the "club", the shows are out of order for season one, but pending the release of vol 4 in September, all 26 should be there. They are also releasing a full season 1 set
Amazon set
Though CN has at times skipped eps when marathons of other shows take the spot. There has yet to be any dropped long term. And the rumours fly when one was missed, especially
Image Problem and Temptation
Turned after Oban? but season 2 of WITCH on Fam is in that 11:30 spot.