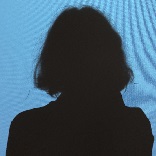 Jeune Lyokophile
Messages: 186
Inscription: 05 Avr 2012, 02:22
First off,I can't post pictures!

First Name:Roxas
Middle Name:None(No middle name; his middle name isn't none!)
Last Name:Bell
Age:16
Grade:8th
Normal Form:Wears blue jeans,a long slevved red shirt with a purple sun on it,and black shoes.Hair is dirty blond,and is a above his shoulders.
Virtual Form:A Yellow Ninja suit.(Does not cover top of head!Only mouth!)
Weapon:Exploding arrows(Bow-And-Arrows)
Vehical:A completely blue Mantas.
Powers:Materialization(Can make his own monsters),Blue Wings,Invisibility
Travels to replikas?:Oui!
Upgraded Virtual Form:Blue Ninja Suit With Red sun in middle.
Upgraded Weapon:Red ninja sword AND still has exploding arrows
Crush:Aelita(Ooo some competition!Roxas is gonna kick Jeremie's butt!)
Personality:Very nice,sometimes,...Usually goes on rampage when someone talks bad about him.
Other:Other dimension powers
Can shoot light out of hands
Can be invisible in real world too
Has wings in real world,too.

(Hey a Blok)
EDIT:
This is old don't pay attention to it.
Dernière édition par
sixthwarrior
le 18 Juin 2013, 15:02, édité 2 fois.